Standing next to Dubai's Museum of the Future will soon be a fully functional 2,000 square foot 3D-printed office building, which will serve as the temporary headquarters for staff members until the museum opens in 2017.
3D printing company WinSun Global and architecture and engineering firms Gensler, Thornton Tomasetti, and Syska Hennessy are coming together to make this first-of-it's-kind project happen. The building will be constructed using a 20-foot tall 3D printer and other various building components including reinforced concrete, glass-fiber-reinforced gypsum, and fiber-reinforced plastic. Everything will be printed at a separate location and then assembled on-site. Unlike traditional construction techniques 3D printing is incredibly fast and this building should only take a few weeks to complete – with the public opening date set for October.
The 3D printing doesn't end there though. Not only is the entire building printed but the furniture inside of it will be constructed in the same way. Experts believe that there are many benefits to 3D printing including the reduction of construction times by 50 to 70 percent, reduction of labor costs by 50 to 80 percent, and even 30 to 60 percent less construction waste.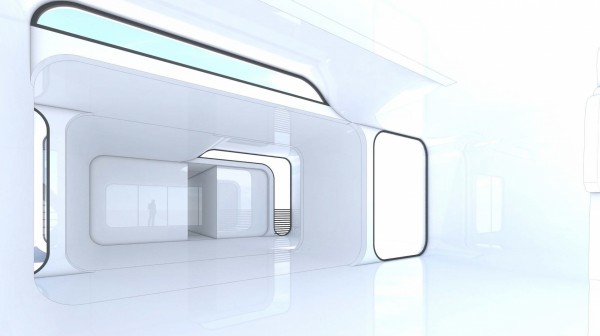 This first 3D printed building may pave the way for future construction projects. According to one of the team members working on building it, ""We intend to learn a great deal from this building." He went on to explain that he hopes the lessons they will learn along the way will make 3D printed buildings more understandable so they can continue to improve the techniques and use them to develop even better 3D printed buildings in the future.
UAE Minister of Cabinet Affairs and UAE National Innovation Committee Chairman Mohammed Al Gergawi is already convinced that this is where the future is heading, "The future belongs to those who can imagine it, design it, and execute it. Here in the UAE, we think differently. While others try to predict the future, we create it."
Check out the video below to get a closer look at Dubai's Museum of the Future, which is set to open in 2017.

[divider]
Article Written by Mila Medonaite for Design Engine, July 20, 2015