The Leatherman Tread is a multitool that features 29 different tools, even a bottle opener, which link together to form a very sleek-looking bracelet. Each one of the links of this bracelet is made of strong stainless steel and is backed by Leatherman's 25-year warranty.
According to Leatherman President Ben Rivera, the inspiration for the Leatherman Tread comes from him taking a trip to Disneyland with his family and being stopped by security, who, at that point, made sure he get rid of the multitool he was carrying around. From then on, he realized that, "I knew there had to be another way to carry my tools with me that would be accepted by security."
He went on to design a bracelet that would be security approved, but also functional and stylish at the same time. The Tread has been designed to be TSA-approved, since it does not have a blade and falls within size requirements needed when going through airport security. Additionally, since it is made out of 17-4 hardened stainless steel, it makes it very unlikely that any of the links will break while in the middle of a job, and even if they do, Leatherman's 25-year
warranty will fix or replace them for you.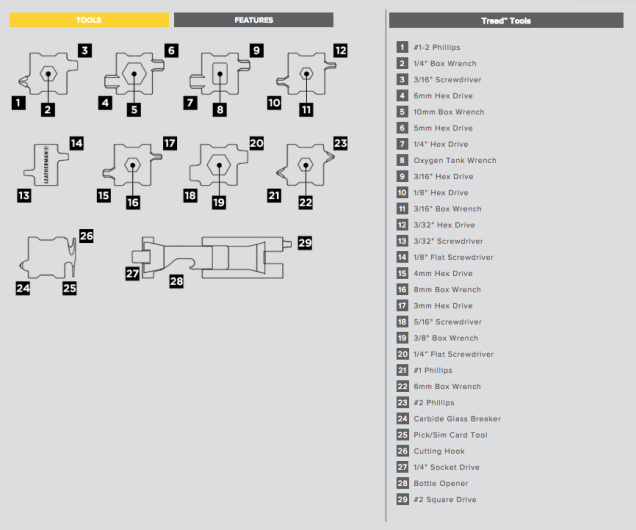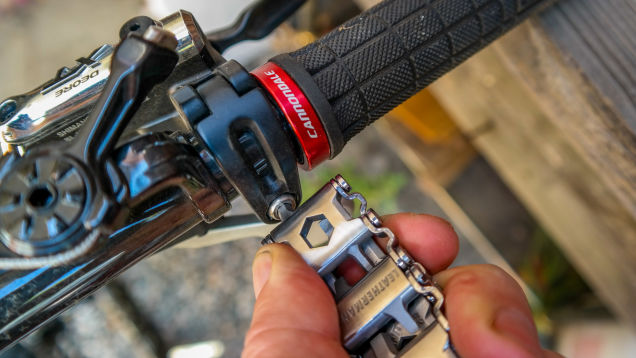 Yet, the Leatherman Tread is most likely not meant to be used for big jobs, but rather to be carried around in case any one of the 29 tools becomes needed for a quick fix. On a trip and need a screwdriver quick? The Leatherman Tread will come in handy for that. The size of your wrist is what will determine just how many tools you will be able to carry with you at one point. The Tread can be adjusted to match any sized wrist by removing links, but this also means you will have to choose which tools to remove and which to keep. The links are all clearly labeled so there is no guessing games when removing links or finding tools fast. Starting at $165, it's certainly no cheap bracelet, but would make a fun and innovative gift for that person who pretty much has everything.
Check out this brief video below about the Leatherman Tread and see what sets it apart from other multitools.
[divider]
Article Written by Mila Medonaite for Design Engine, July 14, 2015