Nervous System's design studio has found a way to intersect fashion and technology. As part of exhibition "#techstyle" with Boston's Museum of Fine Arts (MFA,) they have created the Kinematics Petal dress, an intricate 3D-printed dress that emerges from the printer fully assembled and ready to wear.
To create this type of dress, Nervous System had to develop new design software and simulation tools. Nervous System's "Kinematics" technology uses 3D printing to turn any three-dimensional shape into a flexible structure. Taking inspiration from petals, feathers, and scales, the Kinematics Petal dress can be customized to fit the user's body through a 3D scan. The design allows for each element to be individually customized – from varying directions, lengths and shapes. The Kinematics Petal dress is composed of more than 1,600 pieces interconnected by more than 2,600 hinges and printed using durable nylon plastic by Selective Laser Sintering. Despite being composed of tens of thousands of unique interlocking components, the designs require no assembly and can work straight out of the machine.
Even more impressive than the design itself is how the 3D printer is smaller than the actual dress it prints out. Nervous System explained, "We employ a smart folding strategy to compress Kinematics garments into a smaller form for efficient fabrication. By folding the garments prior to printing them, we can make complex structures larger than a 3D printer, that unfold into their intended shape."
So far, they have created eight Kinematic dresses with unique designs and are continuously working with Kinematics to develop more variable creations. In addition to the Petal Dress, they have also created the Kinematics Petal jewelry collection, which includes necklaces, earrings and bracelets printed using the same type of overlapping, flexible petal-like design. While the dress itself isn't available for purchase yet, the jewelry can be purchased at MFA's Bookstore and Shop while the exhibit is on display.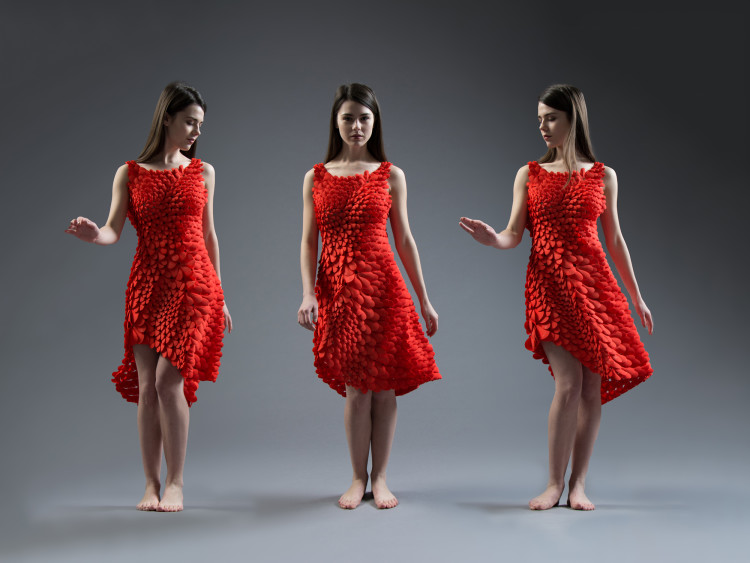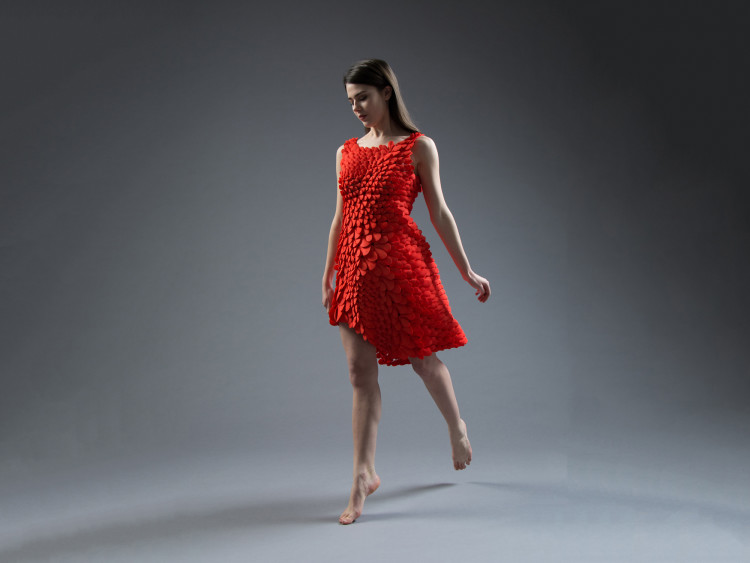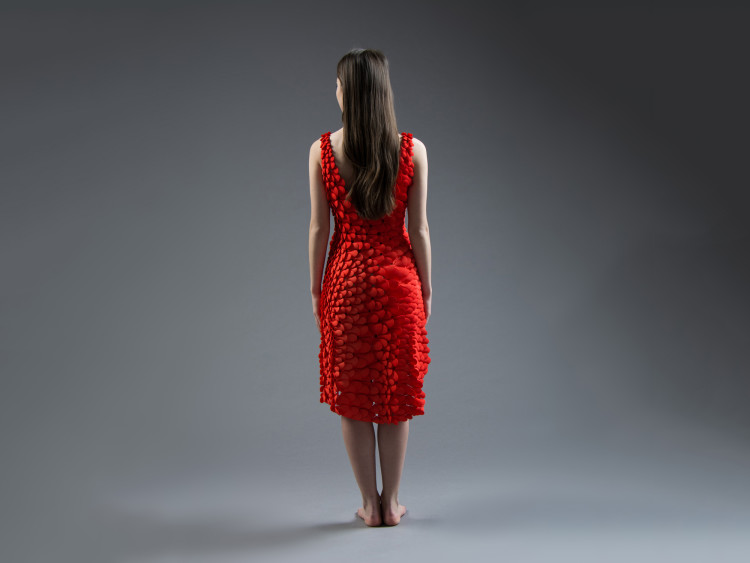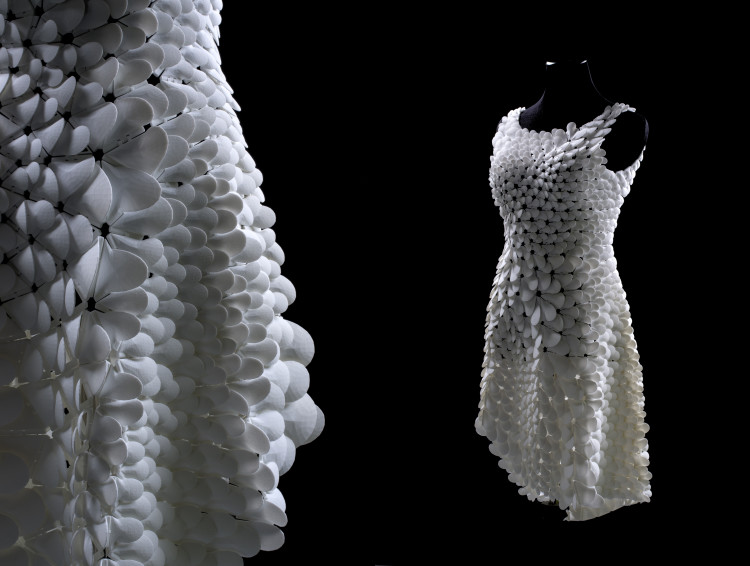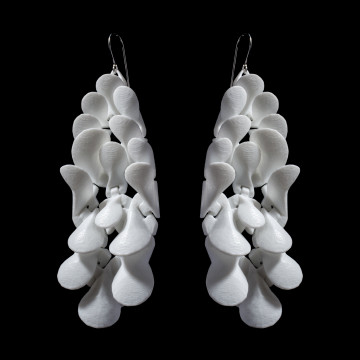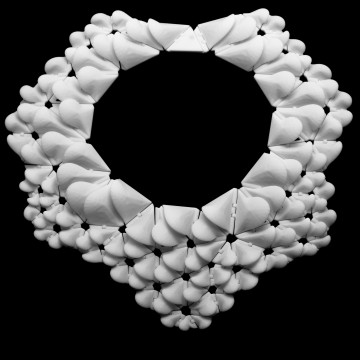 Check out the video below to learn more about Kinematics Technology!
[divider]
Article Written by Mila Medonaite for Design Engine, March 4, 2016