Adobe Illustrator Level 1: Intro to Illustrator
Illustrator is a vector-based graphics software in the Adobe arsenal of software products. Adobe Illustrator offers advanced 2D and 3D graphics manipulation and configuration to increase efficiency in the design workflow. The purpose of this Adobe Illustrator training course is to get you acquainted with the basics of Illustrator and to rapidly familiarize you with all the possibilities of the software. This course will also train you to use Illustrator regularly in the workplace and/or help you develop a competitive portfolio. Students will learn to use Illustrator for creating web graphics, printables, and much more! Participants will also explore creative effects with layers, brushes, and other tools.
Open mind and an interest to communicate with illustratrions and/or graphic design. Knowledge of color theory and composition is helpful but not necessary.
Understand how to prepare images for web vs. print, discuss how to move back and forth between different Adobe software and learn tips and tricks to make for successful illustration and graphic design!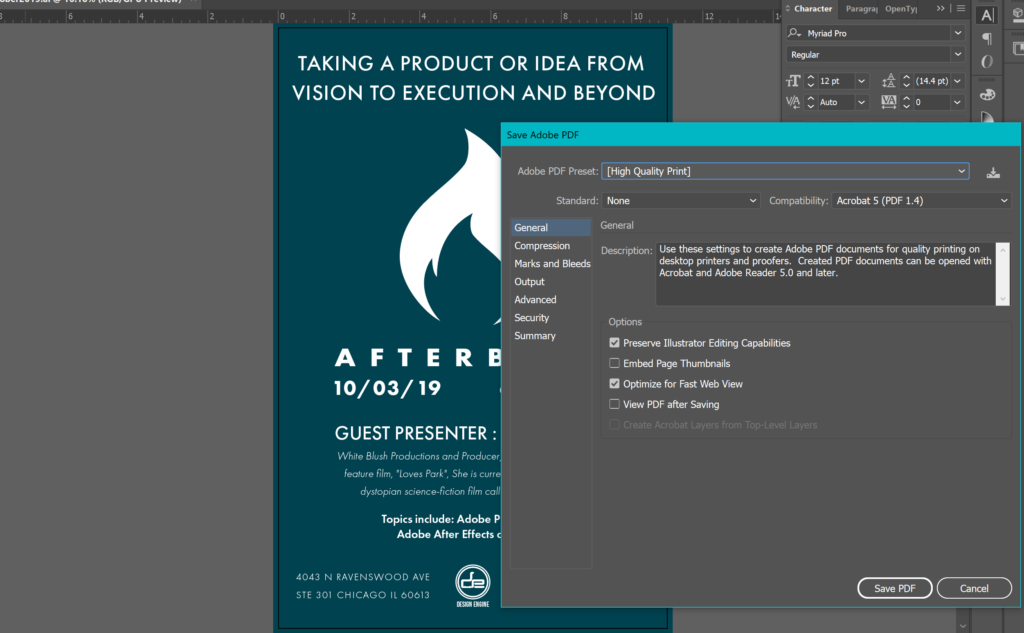 Become familiar with the Illustrator workspace.
Learn selection techniques.
Learn to create your own business card
Learn to create your own logo
Learn how to create your own character
Learn to create your own poster or brochure
Learn to prepare final art for web and print.