Adobe Premiere Pro Workshop
The purpose of this Adobe Premiere Pro training course is to get you acquainted with the basics of Premiere Pro and to rapidly familiarize you with all the possibilities of the software. This course will also train you to use Premiere Pro regularly in the workplace and/or help you develop competent video editing skills. Students will learn to use Premiere Pro for video editing. Participants will also have an overall project where they learn how to prepare their first video for YouTube. Our Adobe After Effects course is the perfect companion course for this Premiere Pro course.
Art degree or a basic understanding of form, color, and texture is helpful.
Discuss using After Effects with Premiere Pro.
Compare Premiere to other products such as Avid or Final Cut Pro.
Discuss web publishing and mobile devices.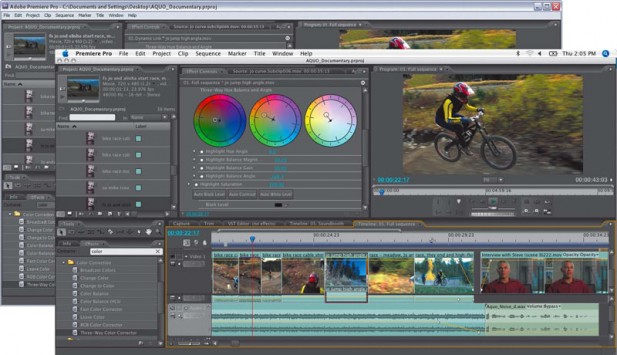 Getting to know the User Interface (UI) and tools
Learn to organize assets into bins.
Learn how to edit and trim videos.
Understanding how to use markers
Learn how to edit audio
Learn how to add multicamera footage
Learn how to export video and use Adobe Media Encoder
YouTube video project