Adobe XD: Learn to Design an App or Website
Adobe XD is a vector-based user experience design tool used for design and development of web and mobile applications. XD offers easy to use design and prototyping features to increase efficiency in the design workflow. The purpose of this Adobe XD training course is to get you acquainted with the basics of the program and to rapidly familiarize you with all the possibilities of the software. This course will also train you to use XD regularly in the workplace for development of applications. Students will learn to use XD for creating wireframes, elements and showcasing user interface to clients.
Getting to know the User Interface (UI) and tools
Importing from Adobe Photoshop and Adobe Illustrator
Using the repeat grid
Executing responsive design
Using components
Wireframing in Prototype
Using transition animations in your design
Using plugins
Finding and using UI kits
How to export project for review/how to export elements for use
Recommended but not required to start with our Intro to Photoshop or our Intro to Illustrator classes before taking this course. You will however need an interest in learning UX/UI design for web-based applications. 
Understand scope of Adobe XD and what it can do. Discuss how to move back and forth between design and prototype and why it is useful for successful UX/UI.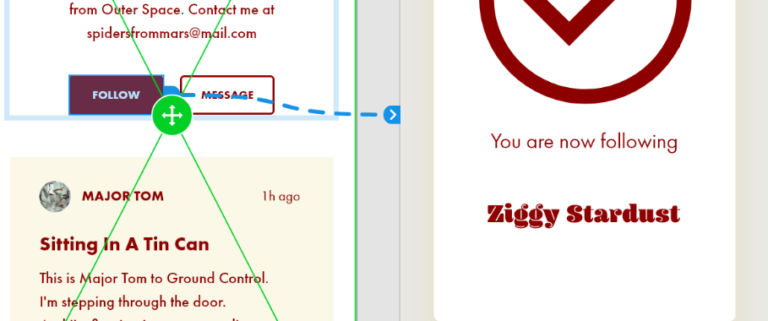 Become familiar with the Adobe XD workspace.
Learn how to use program features to execute workflow.
Design your own phone app
Learn how to wire and animate prototype and how to show clients for review