Alias Auto: Class-A Automotive Surfacing
This Class-A course using Alias Auto Studio has been created for advanced Alias users with a minimum of Alias level 3 knowledge, and who regularly use Alias for product development and want to take their skills to the next level.  Participants will be introduced to the terminology used in the automotive surfacing process. The course will provide knowledge, strategies and workflows necessary to create an efficient automotive Class-A surfacing process of the highest standard.  If you want to get in to the automobile industry, this is the class you need to take.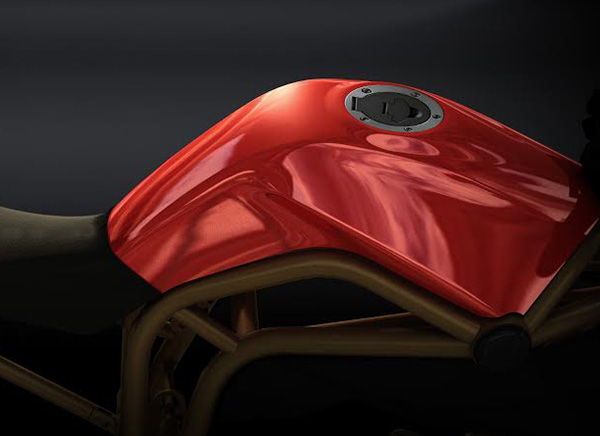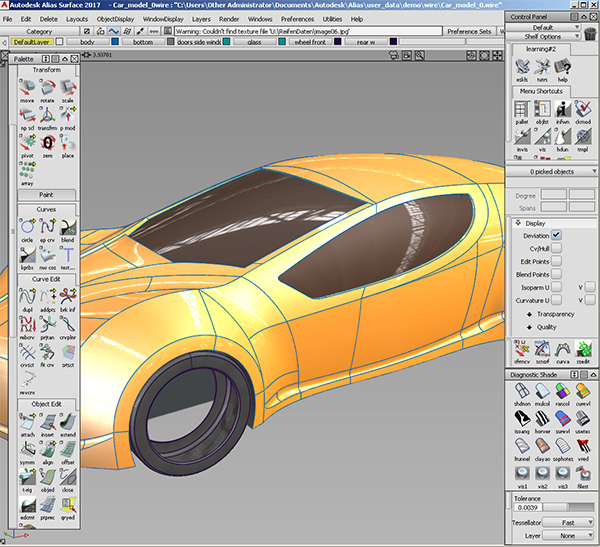 Class A Surfacing User interface setup.
Definitions of Class-A Geometry.
Curves & surfaces.
Comparing NURBS and bezier curves and surfaces.
Comparing many different types of body geometry.
Comparing many different types of interior forms.
Utilizing the Align tool for secondary surfaces.
Discussing explicit control for square tool and surface rail tools,
Learning to evaluate surface & curve continuity with various Analysis tools Gauss, Zebra, and others available.
Learning to explain to others G0, G1, G2, G3, G4 explanations in detail using drawings & Calculus.
16 hours = $1650 per student
For corporate rates, please call (312)226-8339
Industrial design degree helpful but not necessary. This is not a beginner class, therefore significant Alias experience necessary to participate in this course.
Class A definitions, Higher order curves.
Taking 3 Degree curve and 3 degree surfaces to higher order (concept models to Class-A).
Using blend curves.
G0, G1, G2, G3, G4 in detail.
Discussing the difference between Alias Surface & Alias Auto Studio.
Various ways to skin surfaces for single span.
Advanced user interface handling for maximized workflows.
Efficient reverse engineering workflows.
Advanced data quality evaluation.
Class-A model construction.
Fender model.
Various motorcycle Components.
Auto layout (student's choice).
Video Training Delivery System
Ask your Design Engine account manager about our Training Delivery System(TDS), an easy-to-follow guide for designers and engineers who want a supplement to this course.