This award recognises the best new content creation applications that have been released over the past year, which provide stable, useful and useable tools for the CG artist. CAST YOUR VOTE NOW!
We've been at the heart of the CG industry for over a decade. Now we are proud to lead a celebration of the artistry and technology that continues to wow audiences the world over.
The 3D World CG Awards recognises the work of the entire CG entertainment industry: from software and hardware developers who give us the tools and engines to drive creativity, to the artists and technicians involved in pushing the boundaries of CG illustration, animation, visual effects and arch-viz.
Here's your chance to find out more about the software up for the New Application Awardin the Technology Awards category.
Forger – Javier Edo
The app's welcome screen provides you with one-touch access to base meshes and last saved files
Forger – a powerful, portable digital sculpting app for the iPad – is the brainchild of Javier Edo, a Pipeline TD at Double Negative.
By day he works writing tools for various departments for upcoming films, by night he enjoys sculpting characters and working on his own projects. We talk to Javier about his slick, sculpting app for the iPad.
Read the interview with Javier Edo.
If you've ever wished you could dive into ZBrush or Mudbox to do a quick sculpt on the go then this is the tool for you.
Read the review of Forger 1.0
Hiero – The Foundry
Senior product designer for The Foundry, Matt Plec comments, "Nuke is already a powerful compositing tool, but it's missing a component many artists need. Hiero provides the missing link functionality currently dealt with either by expensive tools, in-house scripting or a cumbersome manual process. Hiero's the bridge tool our customers have been asking for."
Read more about Hiero here.
Photoshop Touch – Adobe
Photoshop Touch is an excellent all-round package that makes working on the go a joy. Newcomers may take a short while to get to grips with the tool locations, but it's an enticing app, especially for the price.
Read the review of Photoshop Touch.
Vote now for your favourite via the CG Awards site!
The closing date for voting is Tuesday 31 July.
We will announce the winners on Wednesday 5 September, and you'll be able to discover the winners' responses in the November issue of 3D World, on sale from Tuesday 11 September.
Click To View Images: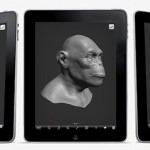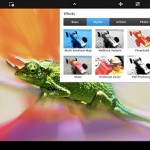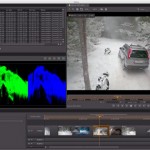 Article By: Kulsoom Middleton