SolidWorks: Advanced Assembly & Detail Drawings
An intense review and training of constraint-based assembly, detailing, modeling, and managing changes within the latest release of SOLIDWORKS. This course is developed for new or more seasoned users, who want to become proficient with Detailing & Assemblies in SOLIDWORKS in just one week. At Design Engine, we teach design engineers to make changes quickly to set them up for becoming an expert faster. 
With respect to Solidworks Assemblies, we help teams maximize the use of assembly modeling capabilities in SOLIDWORKS mechanical design automation. Applications of this software can range from automotive, aerospace, manufacturing, construction, and electronic industries. Participants in this week-long course will learn advanced techniques for modeling and constraints by applying them to company projects.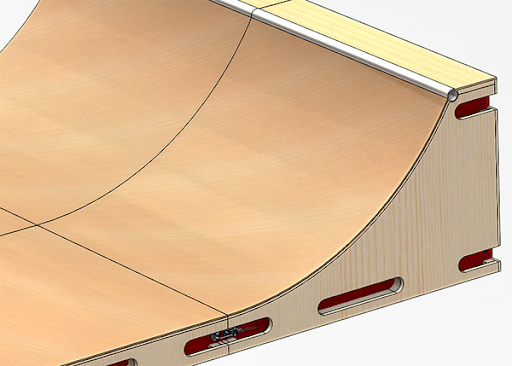 Update to your latest release of Solidworks, explore new settings, functions & workflow

Explore Assembly techniques plus the newer Advanced Mate constraints

Learn to use alternate assembly constraints

Explore mechanized constraint conditions

Explore Equation driving curves and features i.e. Learn to utilize flexible springs that ride appropriately within your assembly

Explore robots or resilient modeling techniques

Learn to redefine parts, with certainty, that others have modeled

Learn to use drawings not only to document but also as design tools for controlling Snap Fit and accuracy

Learn to document designs using SOLIDWORKS drawing tools and also learn to use the drawing as a tool to then manipulate parts within assemblies effectively making changes to parts with a precise workflow

Create new or modify Bill of Materials 

Create and manage explode geometry within assemblies and drawings

Learn the basics of rendering and applying materials complete with light and environments

Learn to use Solid Bodies effectively with a wide variety of scenarios included with top-down design

Explore Welding and various tools for creating weldments

Utilize configurations within the part or assembly for maximizing the automatic part or assembly development process

Explore top-down design with various techniques and workflow

Develop various techniques to mitigate the long regeneration times of large assemblies
40 hours = $2700 per student
For corporate rates, please call (312)226-8339
Video Training Delivery System
Ask your Design Engine account manager about our Training Delivery System(TDS), an easy-to-follow guide for designers and engineers who want a supplement to this course.