Solidworks Surfacing: WEEK ONE
Learning Solidworks Surfacing is a must in this competitive work environment. Helping you become a surfacing expert is through the Solidworks surfacing intensive is our mission. This one-week intensive is a workshop that covers all the basics for advanced constraint based parametric Solidworks surface modeling. Learn surfacing with respect to ergonomics, plastics, stylized surfaces all with respect to how light reflects off of geometry. Engineers learn to work with industrial designers while industrial designers learn how to work engineers to understand form with respect to light reflections.
Introduction to constraint based surfacing modeling using curves and surfaces & making changes utilizing the latest release of Solidworks. This Solidworks surfacing training course is developed for new and seasoned users who want to become proficient learning Solidworks surface modeling all in one week. We help you learn Solidworks, not read to you from a book. In this course we help design engineers learn how to make changes quickly to set them up for becoming expert faster. As with all Design-Engine classes, participants keep the training material login and password for life.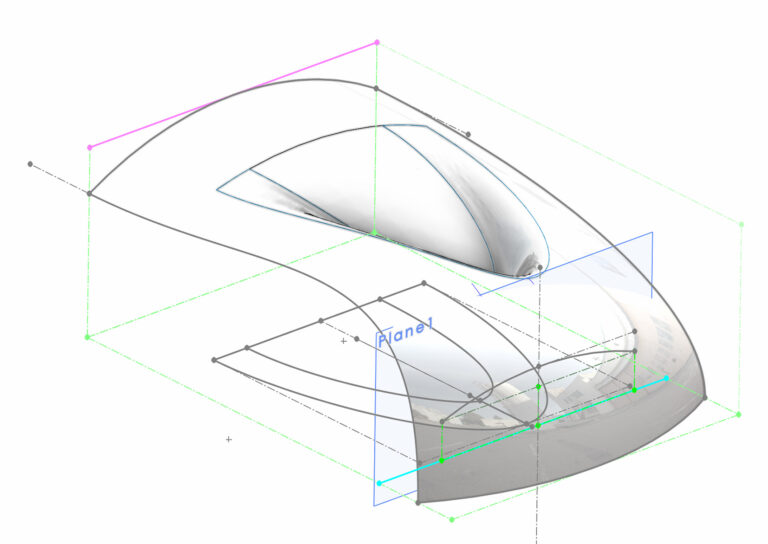 3D and 2D tangency curvature continuity then compare spline with style curves

Split lines vs projection curves for building trims and other surface geometry

Surface Loft, Boundary & Sweep functions

Rhino or Alias Studio IGES and STEP import as SOLIDWORKS Import Diagnostics

Surface Offsets with limitations

Extend Surfaces, Surface Trims, and Knits

Manage Draft using complex Sweeps

Intersect, Projection, Composite, & Split-line curves

Sketch spline curve on surface vs projection curve

Use Equations to manage proportional updates

G2 & G3 continuity and basics of Class A surfacing as precursor to Week 2
40 hours = $2850 per student
For corporate rates, please call (312)226-8339
Alias/Rhino modeling technique comparisons with SOLIDWORKS for using a parent child constraint modeler

Several Top-down design techniques including the use of Mid-Surfaces

Using filled surfaces to resolve 3-part boundaries issues

Learn to build resilient models and gain better light reflections

Learn to create draft with parting surfaces

Manage sweeps with respect to the pull direction in building plastic parts

Techniques to better manage 2D and 3D IGES or STEP geometry with and without import Diagnostics 

Learn resilient modeling workflows utilizing bounding box geometry

Discuss overbuilding with respect to tools and functions inside SOLIDWORKS

Discuss a plan of attack; thinkmaps with modern day surfacing technique

Manage over-molding or co-injection with tools learned in the class

Utilize freeform to accomplish the same form without an internal curve structure

Discuss using curve tools to manage light reflections

Discuss G1/G2/G3 continuity; approaching G2 & G3, comb plots & light reflection in product design

Discuss workflow by capturing form i.e building a surface model from a foam model

Prove form by taking advantage of parent-child relationships and maximizing equations in sketches and features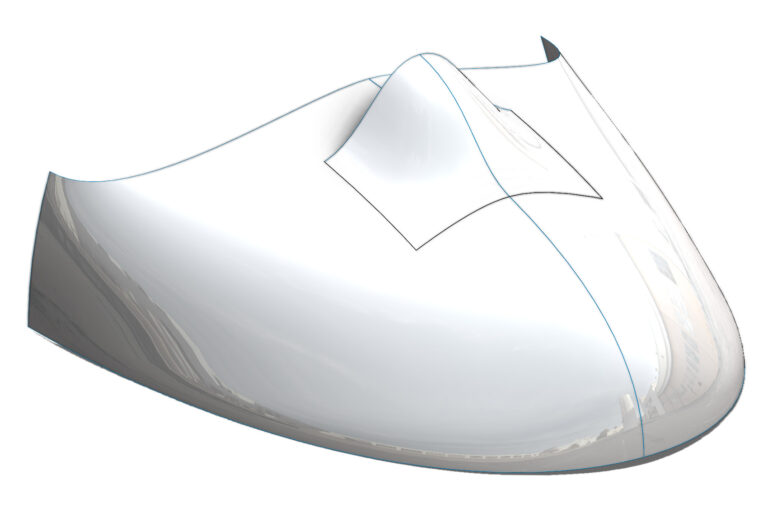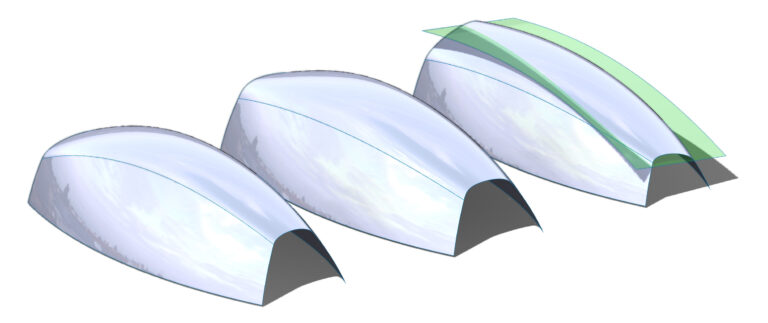 Most projects designed in class are customized to reflect the participants' needs within a particular industry

Examples of top-down design using SolidWorks and surfacing

Spring steel skateboard truck

FisherPrice children's block toy

Create special tool curves and surfaces that help manage surface geometry

Plus several examples from the discussions and topics listed above
Video Training Delivery System
Ask your Design Engine account manager about our Training Delivery System(TDS), an easy-to-follow guide for designers and engineers who want a supplement to this course.