As the largest designing trade show in the world, the 52nd International Furniture Fair promises to please as designers harness functionality and innovation April 9-14 in Milan.
Internazionale del Mobile Salone, also known as Milan Design Week, lures artists and designers from all corners of the world with over 300,000 visitors from 160 countries. Since 1961, Cosmit, an organization created by Italian design trade association Federlegno-Arredo has hosted the show. "It is the place where the trend starts," says Marco Sabetta, General Director of Cosmit, "As a famous British magazine once said, 'A village of design, it leads where others follow.'"
Cosmit recently announced their new president, CEO of successful design company Kartell, Claudio Luti. No stranger to the design spotlight, Luti has worked with world-renowned artists and won multiple awards including the Visionaries Award from the Museum of Art and Design in New York in 2008.
Artists and designers make the annual pilgrimage to Milan because of its universal appeal and "above all for the quality of its global offer," Sabetta says, "Important for different aspects: Economic impact, social influence, and academic value … It was an innovative choice to change the show from an exhibition of products to an exhibition of ideas."
The Milan Furniture Fair not only gives artists and designers a chance to display their creativity, but a chance to network as a community in one of the most beautiful cities on earth. Using Milan as a focal point in the show creates, "A daring union between design, art, fashion, and food, while exploring their interconnections." says Sebetta.
Recently commissioned as the installation artist, this year's featured designer for the International Biennial Workspace Exhibition is 2008 Pritzker Prize winning architect, Jean Nouvel. Nouvel has been redefining the limits of architecture for over 30 years with over 200 projects. The installation for the 2013 show is in response to the future of architecture in the workplace entitled Project: offices for living. According to Cosmit, "The French architect will explore contemporary building options freed up by a rejection of cloned, enclosed and repetitive spaces."
Milan Design Week exhibitions include: The International Furniture Fair, The International Lighting Exhibition, International Biennial Workspace Exhibition and an International Furniture Accessories Exhibit April 9-14. Made in Steel- A Industrial Exhibition will also be in Milan April 3-5, as well as The Modern and Contemporary Art Fair April 5-7.
"In a difficult global economy, there will be a lot of attention to the functionality, color and sustainability." Sabetta says. "As the reference point for the sector. This is the date that any designer or architect who wants to keep up-to-date can't afford to miss."
For more information, pricing and complete schedule check out: www.expodatabase.com/trade-shows-europe/italy/milan/april-2013/
To see more from this years featured architect check out http://www.jeannouvel.com/
Click To View Images: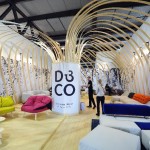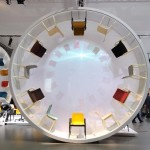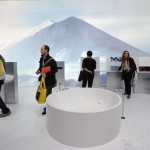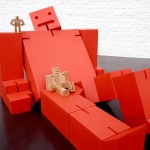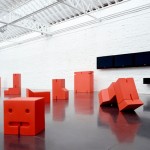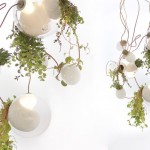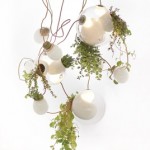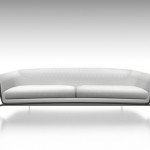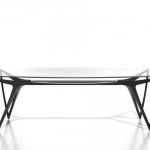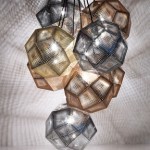 Article Written by: Emma Watson