Creo to SolidWorks or SolidWorks to Creo: A Week Long Intensive
Course Duration: 5 Day Class
Overview:
This class/presentation is for those design or engineering teams interested in or pushing to switch parametric software packages.  We know it's expensive to switch tools so we want to make the transition as smooth and easy as possible.
If your team has a push to switch we can help.  If your team wants to consolidate onto one CAD package, but have not yet decided which package to switch to, we offer an unbiased technical perspective.  Customers can use this allotted time to make an intense comparison between the two tools, consider this 40-hour intensive as a metric for making an informed decision.  Or learn one tool at a high level from your experience with the other package.
Prerequisite: Participants should have better than a working knowledge of Creo or SolidWorks depending upon what software their team has (or is considering) switched from.
Similar Course Learning Creo Level 1 & Learning Solidworks level 1
Onsite Training: This, and all Design-Engine courses, are offered at our location or onsite at your facility. Call to speak to an account manager to arrange a class at 312.226.8339 today.
Topics:
SolidWorks or Creo sketch tools including 3D curves.
Customize environment/map key development.
Creating features: Extrude, Ribs, Lofts, Patterns, Shell and Draft, Fillets using Equations to manipulate parts quickly and detail drawings for documentation and assembly detail drawings complete with exploded views.
Detailing Cross sections, exploded views etc.
Cover basic surfacing complete with Sweeps and Lofts.
Utilize Edit Feature and Edit Sketch.
Learn to edit parts (with certainty) that others have modeled.
Learn to use drawings, not only to document models, but as design tools for controlling snap fit and accuracy.
Assemblies with Creo or SolidWorks.
Advanced Assembly function in one package or the other ie. mechanism, top down design, configurations etc.
1-Intro to interface
Discuss basic workflow similarities and differences and need to make changes quickly.
Setting up designers and engineers to succeed.
Incorporating workflow techniques.
2-Modeling Parts – Learn proper modeling techniques
Part modeling workflow & technique (mirror pattern etc.).
Plastic part design basics (draft parting lines etc.)
Sheet metal basics
Surfacing basics (or advanced) in both tools
3-Assemblies
Basic assembly structures
Making changes to how parts are assembled.
Using assembly drawings to understand then manipulate parts in assemblies.
4-Advanced Assemblies
Top-Down Design: external copy, geometry, and or insert part.
Configurations vs Simplified Representatiions
Creating mechanisms & smart assemblies
Advanced Assembly functions
5-Drawings
Detailing parts & assemblies.
Auxiliary views & cross sections.
Using drawings as tools to make rapid changes.
Learn proper modeling techniques, to utilize drawings to aid in modeling, cross sections, exploded views, and the basics of surfacing.
Discussion:
Compare & contrast both packages and discuss strengths and weaknesses of both.
Compare with examples building reference planes.
Making Changes & dealing w/ failures.
Discuss systems options in detail.
Examine editing parts others have modeled in both packages.
Compare using surfaces by themselves and within parts.
Group discussions designing mechanisms complete with surface detection.
Compare surfacing tools (if necessary).
Compare SolidWorks sheet metal to Creo sheet metal w/ examples & exercises as necessary.
Compare & contrast building multiple bodies in Solidworks to using surface merges in Creo.
Compare cross sections in both tools and create a few cross sections as example in both parts & assemblies.
Compare Rendering tools
Compare and contrast Sub'D or Sub Divisional tools. SW uses a Catia bridge for Catia Freeform.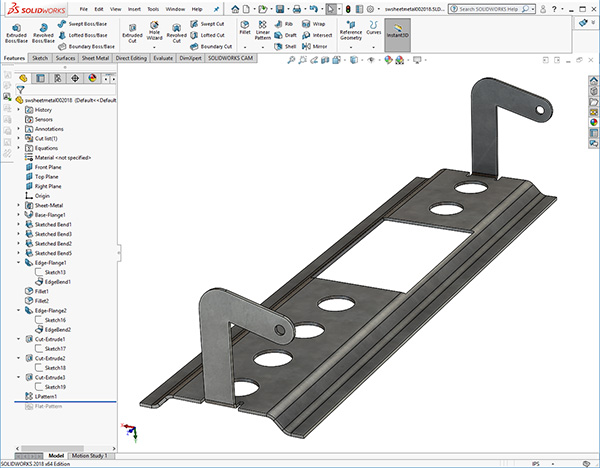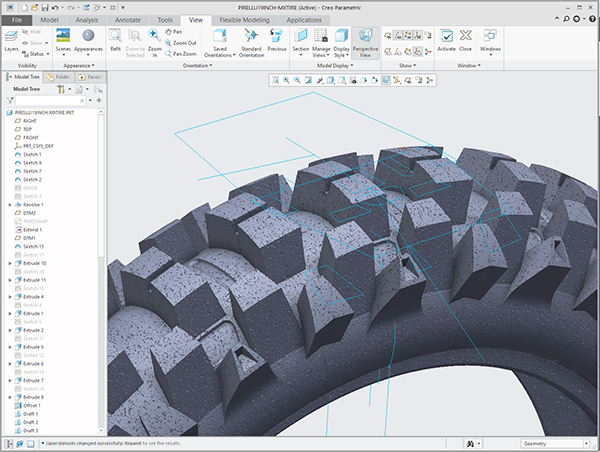 Brief:
Did your company choose to switch design engineering packages?  This course is for those who know one package already and have been tasked to learn the other. This is an introduction to constraint based modeling, assembly, detailing & making changes utilizing the latest release of the package you are switching to. This training course is developed for seasoned users who want to become proficient learning the new package all in one week. We help you learn the software, not read to you from an exercise book. In this course we help design engineers learn how to make changes quickly to set them up for becoming expert faster. As with all Design-Engine classes participants keep the training material login and password for life.
Video Training Delivery System:
Ask your Design Engine account manager about the Design-Engine Video Training Delivery System or TDS for short. We have prepared this entire class in an easy to follow guide for designers and engineers who may want this TDS as a supplement to this course. Call today to speak to an account manager about the details at 312.226.8339
*Please note that prices listed on this page are based upon pre-payment prior to the start of the class and does not include the Design-engine Video training Delivery System. The TDS is available as an additional cost to this course. Call for details 312.226.833