FUSION 360: PROTOTYPE & PRODUCTION CNC MACHINING
Using Fusion 360 CAD and CAM in this course allows participants to optimize parts set for the CNC milling process, set toolpaths, program 3D models for prototype & manufacturing, as well as, simulate the CNC machining process prior to cutting the part.  In this course, you will learn the basics of Part modeling for optimizing CNC parts. Participants will then go through the process of setting up and programming three types of manufacturing methods. We are able to offer custom training opportunities based on your needs by focusing on the Limited CAM functionality of the free subscription of Fusion 360 or the Comprehensive CAM functionality. The tools you will learn in this class are applicable to any of the other major software packages.
This class is intended to improve the proficiency of CNC skills and enhance the confidence of our clients' using Fusion 360 Milling tools. Our training classes are available for manufacturers, CNC tool programmers, operators, plus design and engineering teams interested in designing more efficient CNC parts. This milling fundamentals course for prototyping and custom manufacturing can be combined with a course in CAD and covers the CNC process, from CAD development to machining products. After this class, you can expect faster setups and change orders, better production runs with fewer scrap workpieces along with improved proficiency of your CNC operations.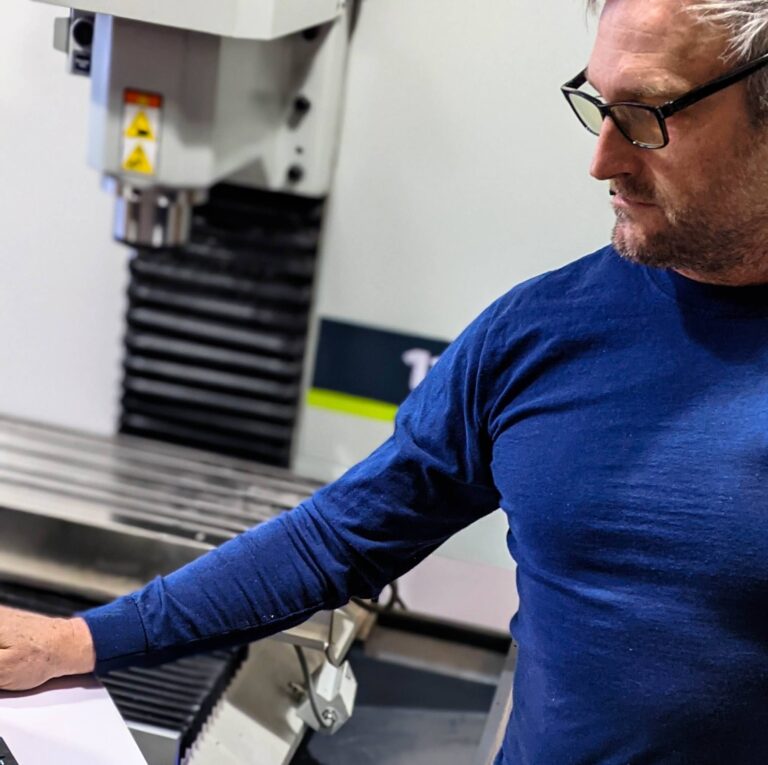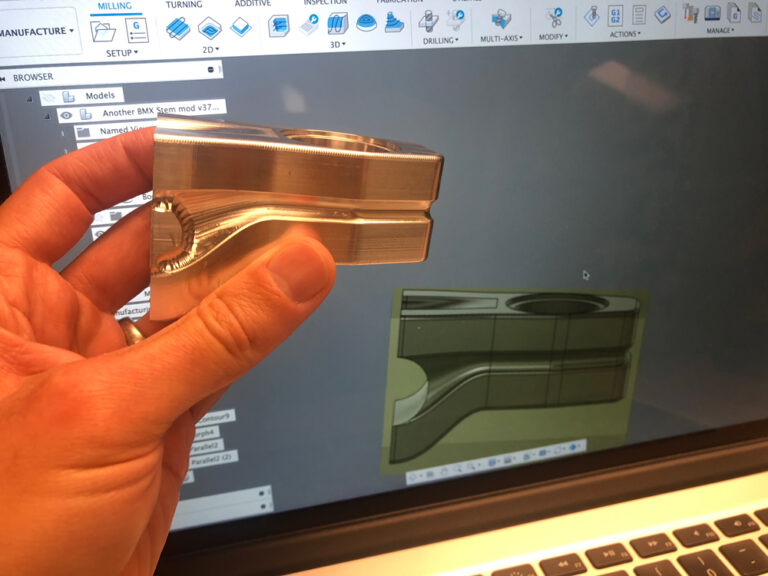 Setting up, programming, simulating, and exporting G-code

Navigating Fusion

Basics of Fusion design

Learn to prepare Fusion models or STEP imports for the machining process

Create the fixture model

CAM setup; set origin and stock model

Learn to filter the library by various parameters such as operation, tool type, and diameter, Fusion 360 displays any applicable tools

Create, explore, and understand various mill toolpaths from roughing to finishing

Create a second setup and complete the machining of the part

Create a lathe part with following the same steps as milling

Simulation Part One & Two, Setup Sheet, Post process

Explore post processors for your specific machine
40 hours = $2850 per student
For corporate rates, please call (312)226-8339
Some knowledge of using Fusion 360 is recommended
Create both 3 and 4 axis CNC toolpaths, CNC Mill/Turn and lathe toolpaths, and finish up by creating 2D cutting toolpaths such as a Waterjet, Laser Cut, Plasma

Model a fixture or adjust features to prepare a model for machining; start a new setup and define parameters to inform a CNC machine of size and location of stock

Create, import, export, and duplicate tool libraries and create custom tools for any manufacturing needs

Demonstrate mill toolpaths that are required to machine an enclosure or similar part using various functions including facing, drilling, 2D pocket, and adaptive clearing, as well as 3D toolpaths such as 3D contour 

Other demonstrations include Facing Toolpath, Drilling toolpath, 2D pocket, Adaptive Clearing, Threading, Bore, 3D contour, 2D contour, Pocket, Clean Break tabs, Clean External Bore Prepriaton, Clean External Bore, Pattern Drilling Setups, Drilling Setups for 4th axis 

Showcase turning functions and illustrate lathe toolpaths to machine a brake hub or bicycle wheel hub, include turning profile, turning chamfer, turning thread, and boring an internal diameter

Run simulations to validate the toolpaths created in the setups and check for mistakes

Create setup sheet to start making chips

Export toolpaths into a post-process that is machine specific NC code and help you organize a processor for your specific machine.
Differences between

CAM functionality of the free subscription of Fusion 360 to the Comprehensive CAM functionality subscription with examples

Overview for NC code generation, including best practices for models designated for CNC, NC Program creation, process documentation, tool path verification

Showcase Fusion 360 standard set of tools in the tool library

Fusion 360 ability to adapt to design changes

Tool path simulation in Fusion 360, allowing dynamic rotation and zooming 

Discuss how simulation can facilitate the tool path verification process

Optimizing tooling time for speed

Running programs on your specific machine

Cost Reduction
Video Training Delivery System
Ask your Design Engine account manager about our Training Delivery System(TDS), an easy-to-follow guide for designers and engineers who want a supplement to this course. 
* Please note that prices listed are based upon pre-payment prior to the start of the class. The TDS is available as an additional cost to this course.