Creo Curves & Surfaces: Week One Alternate
This is the Design Engine Creo Surfacing Week One alternative for engineering technicians not interested in learning surfaces to manage form but to use curves and surfaces to get projects completed more efficiently. It is an introduction to parametric constraint based surface modeling and making changes easily utilizing the latest release of Creo. The basis for this week-long course is to share the knowledge of tools within Creo for optimizing more parametric robust controls for all geometry including mechanisms.
This Creo surfacing training class is developed for seasoned users who want to become proficient experts by learning Creo surfacing in just one week. This course will include instruction from our  Import Data Doctor class. We help participants learn Creo surface modeling, not by reading to you from an exercise or book, but instead teach a workflow for making changes quickly to their models. This workshop is an intense 3 or 5 days and is perfect for anyone with or without a degree who wants to excel using Creo. This class is also imperative for those engineering technicians looking to be able to manage troublesome issues with ease or to become the go-to person within their organization.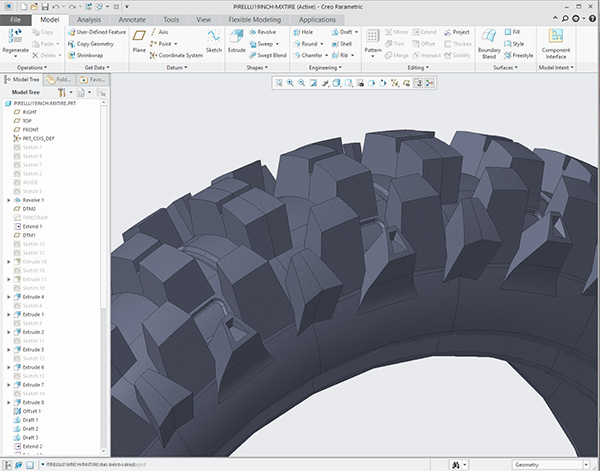 Learn a workflow using more robust curves and surfaces to easily complete projects

Learn to utilize parameters to drive geometry

Learn to manage failed surfaces effectively

Learn to build thin protrusions from single and merged surfaces

Use surfaces to effect solid geometry and manage problem solids

Learn to manage IGES & STEP geometry using the powerful Import Data Doctor

Pattern & mirror surface copies

Learn to drive mechanism with curves and surfaces

Learn to use Surfaces to cut away unwanted geometry easily or to add geometry where using solids might be impossible or unmanageable
40 hours = $2850 per student
For corporate rates, please call (312)226-8339
Curves & surfaces with Top-down design

Use Extruded and Swept surfaces to create simple surfaces

Make imports solids using powerful Data Doctor tools

Use surfaces to make changes to External Copied Geometry(ECG) where you do not have Windchill permissions to the skeleton part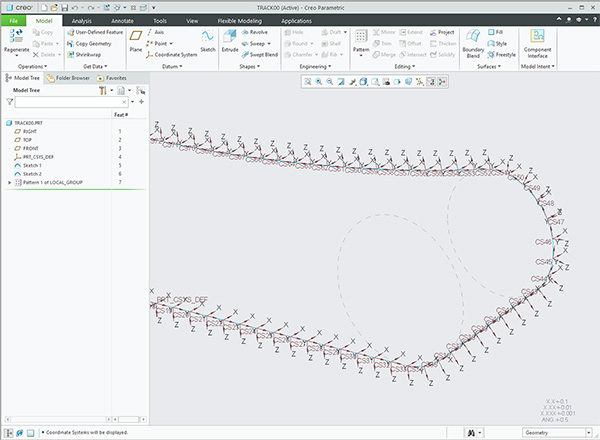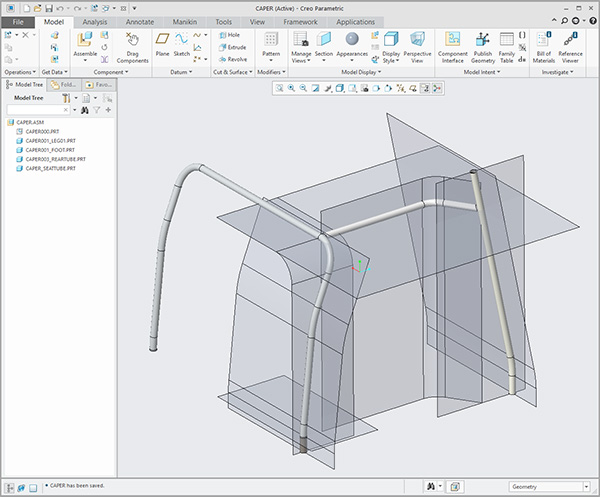 Basics of surfacing with four part boundaries and discuss problems with three part boundaries

Discuss building robust curves to aid in creating draft when the draft feature does not work

Surfaces as tools not to generate form but to aid in part and feature development

Discuss using surface copies as time stamps for mirrors and published geometry with examples

Discuss using curves and surfaces with top-down design
Video Training Delivery System
Ask your Design Engine account manager about our Training Delivery System(TDS), an easy-to-follow guide for designers and engineers who want a supplement to this course. 
* Please note that prices listed are based upon pre-payment prior to the start of the class. The TDS is available as an additional cost to this course.