Creo Advanced Assembly Intensive
Participants in this Creo Advanced Assembly week-long intensive will learn to manage large assemblies with or without top-down design plus various tools utilizing the Creo Advanced Assembly Module.  This course can focus upon large assembly management, Mechanism Design or Creo MDO, welding, Top-Down Design, using top-down design to manage co-injected handheld products, or all of the above
Learn to effectively use Creo Advanced Assembly Extension (AAX) and become the expert within your organization.  Learning to use the Advanced Assembly Module to manage large assemblies more effectively offers participants a chance to increase design speed that results in reduced time to make changes and more robust models.
Creo AAX streamlines the flow of information from design to manufacturing. This course is a comprehensive focus on AAX tools for Top-down assembly design, assembly configuration rules management, and assembly process planning.  AAX Tools help designers optimize design solutions and iterations, even customizing configurations in less time than other packages.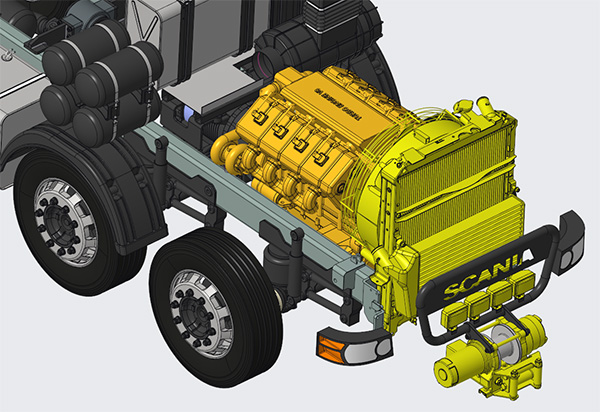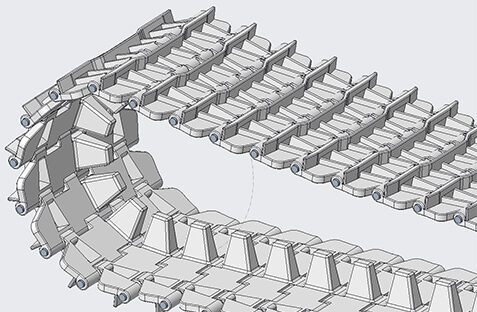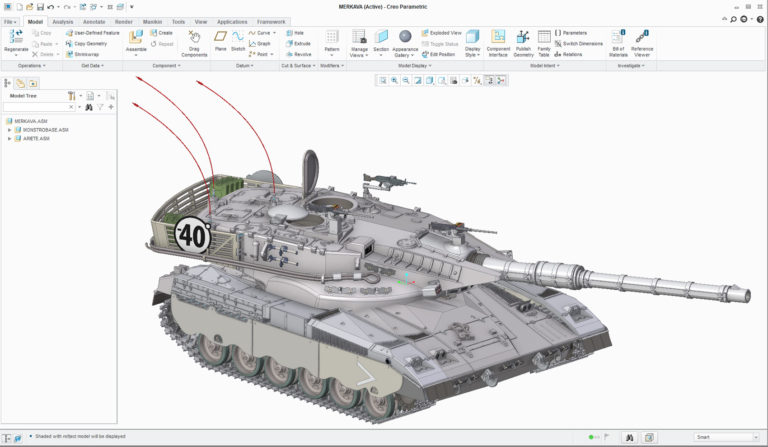 Quick overview of the latest released Creo

Learn to create assembly references in one part to another part through an assembly where participants can break the references to the assembly or any of the parts.

Learn to manage large and exploded assemblies to mitigate drawing regeneration time

Customization beyond base install of Creo for Large Assembly management

Instead of hiding parts to simplify your design, learn to use simplified reps in order to save and retrieve later

Workflow with Large assembly management in mind.  Manage 1700 to 17,000 parts effectively with various large assembly management tools that are not available in mid range modelers or the base package of Creo

Utilize advanced assembly functions such as skeleton parts, top down design, envelopes and shrink wraps
Serious introduction in using Mechanism and Import Data Doctor

Top-Down Design in seven variations, including published geometry reasoning, set up and implementation to build skeleton models

Learn to use motion skeletons for mechanized assemblies

Flexible Components ie. springs, nylon straps and cotter pins move as components exercise through their motion.

Interchange Assemblies

Replace components in Creo Assemblies or Sub assemblies related to shrinkwrap parts in an effort to mitigate large assemblies

Improve performance by simplifying large assemblies

Use top down design to communicate among team members more effectively

Learn to auto generate Bill of Materials with Repeat Region tables

Learn to effectively import IGES or STEP data into Creo then utilize techniques for managing large import assemblies

Learn to pattern more effectively with assemblies

Set up constraints using Mechanism Design Extension and learn to export video
40 hours = $2850 per student
For corporate rates, please call (312)226-8339
Significant experience with Creo is recommended.
Create and save off various simplified representations for a supplied Lego racer model then open the project by a simplified rep after saving

Make changes to skeleton parts with confidence so modifications propagate to the various piece parts

Remove and add a variable component back to an assembly for a BB gun mechanism or motorcycle front forks assembly
Substitute large assemblies with Shrinkwrap geometry on drill press vise  assembly

Import large assembly STEP data; modify and change various import data on Diesel Engine

Use Shrink & Envelopes to create mounting brackets for Merkava Tank

Create one-way associative models, which allows participants to inherit the changes from the parent model and make changes to the new model
Create various skeleton parts, publish geometry for various team members

Use Lego piece parts to practice creating simplified representations

Create piece parts from delineation geometries in surfaces

Create shrink wrap model for others to utilize while exploring the strengths and weaknesses of this workflow

Create a Piston & Rod assembly with curves while controlling the path of rotation and allowing parts to exist off the shelf before we mechanize it
Four-bar mechanized assembly

Pepper grinder

Belts & pulley mechanism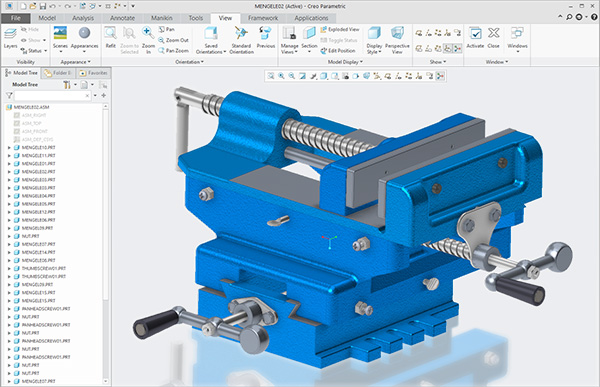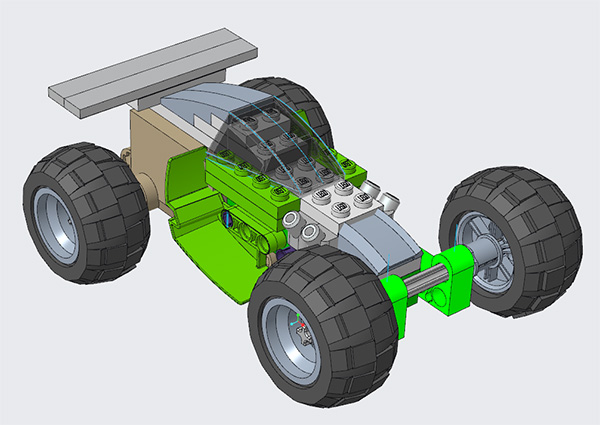 Discuss cross sections and their many forms with respect to detailing and understanding interference inside an assembly as compared to global interference checks

Compare Creo tools to other mid-range engineering tools, such as Solidworks & Inventor that don't have the option for a module for advanced assemblies like AAX

Planning out Skeleton Models to manage your project

Basics of surfacing to can make robust changes that propagate the entire set of parts without failed features

How top-down design offers participants greater flexibility and control over the entire structure.  

Discuss how teams can be more effective using published geometry

Discuss using copy surfaces effectively as 'timestamps' for managing what ultimately gets published

Compare shrink wrap & other forms of external copied geometry for managing large assemblies

Reference viewer for understanding references across skeleton & reference parts

Constraints with Mechanism

Discuss Simplified representations in all forms.  Also saving and retreating large assembly representations in order to save time

Learn to use motion skeletons to manage mechanized assemblies
Substitute assembly components with simplified versions without losing constraints
Video Training Delivery System
Ask your Design Engine account manager about our Training Delivery System(TDS), an easy-to-follow guide for designers and engineers who want a supplement to this course.