Creo Flexible Modeling Extension FMX
Design-Engine created this comprehensive Flexible Modeling Extension course to aid design and engineering teams to effectively make late-stage or unexpected design changes with the latest release of Creo. Creo FMX allows participants to add parametric design intent to IGES or STEP data imported from other CAD systems while preserving design intent and capturing edits as parametric features. Fully integrated into Creo 3.0, these robust Flexible Modeling functions are a fast and powerful set of geometry editing tools that enable users to quickly and easily make direct changes to parametric designs. 
Creo FMX saves users time and effort by eliminating the need for rework and design recreation.  It is just as easy to modify third-party or legacy design data as it is to modify Creo Parametric parts and features. These changes work just as well on native Creo or import geometry. This Creo Flexible Modeling Extension FMX training course is developed for newer and seasoned users alike who want to become proficient at making these FMX style changes in a quick 2-day class, resulting in more efficient team members. All Design Engine courses help design engineers learn how to make changes quickly, and allow users to become an expert in Creo quicker than self-directed learning.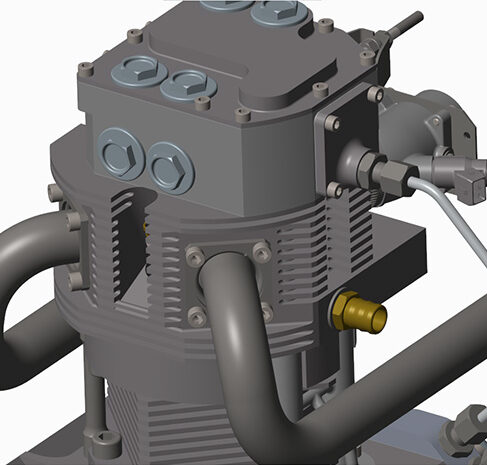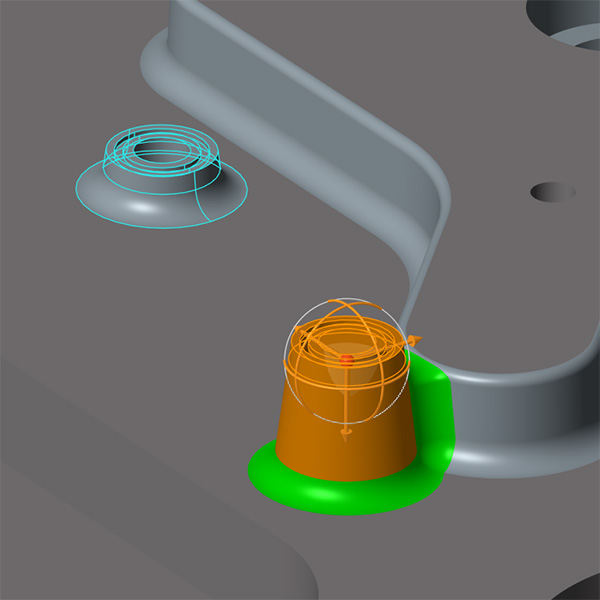 Learn the basics of Import Data Doctor to import/export parts & assemblies.

Manage problem import geometry using IDD 

Learn to modify 3D geometry faster and with more flexibility, accelerating your detailed design process.

Learn to edit geometry on imported data to work more efficiently in a multi-CAD environment

Accommodate late-stage changes to your engineering design faster and with less frustration with this flexible modeling approach

Fast, intelligent, and automated selection of smart filters for geometry, features datums, and more

Learn to use shape-based selection capabilities

Combine multiple selection criteria to quickly handpick desired geometry for editing

More control over complex parts with geometry rule-based selection

Advanced techniques to exclude surfaces from the selection set

Constrain selected geometry to be positioned relative to any reference by the desired offset dimension

Geometric editing tools

Remove Precise control

Learn to support pattern and symmetry recognition and editing propagation
16 hours = $1650 per student
For corporate rates, please call (312)226-8339
Work within an assembly-style workflow

Intuitive, direct interaction with Engine Import geometry

Manage changes to a bike saddle substrate geometry

Perform a wide variety of engineering change orders to the KTM motorcycle import

Change the number of instances and spacing of the pattern

Propagate geometric changes made with Move, Offset, Modify Analytic, and Substitute to neighboring tangent surfaces to maintain tangency

Simultaneously change multiple surfaces

Automatically replicate edits on a pattern

Modify analytic shapes like cylinders, spheres, tori, and cones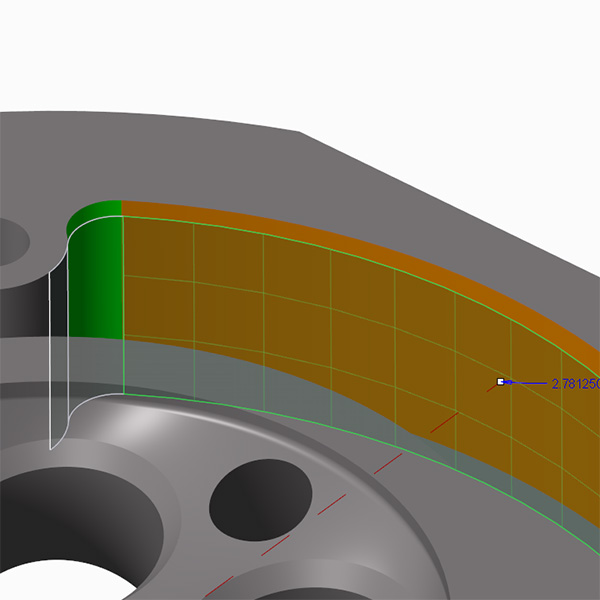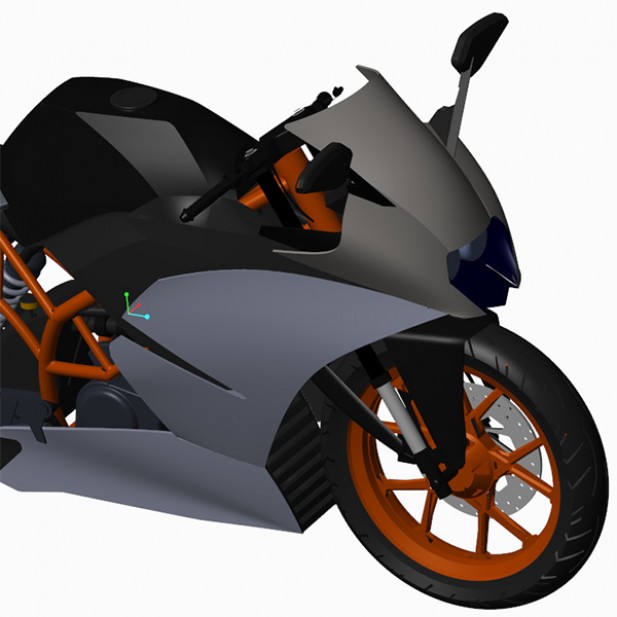 History of Direct Modeling

Proper import geometry procedure with STEP & IGES models

Import Data Doctor

Assembly constraints are remembered and solved at regeneration time

Recognize patterns of geometry in imported parts and propagate geometric changes to the pattern members

Move geometry faster and easier with the 3D Dragger tool that allows you to "push-pull" your geometry to the desired position

Automated control over how attachment, round, chamfer, and solution topology is executed Geometry recognition

Preserve original design intent in your edits to capture features that can be further modified in the future  

Discuss how we can ultimately work more efficiently in a multi-CAD environment by easily incorporating and editing data from other CAD systems

Add parametric design intent to imported data

Learn to use Move, offset, edit round, edit chamfer, and modify analytic changes to be propagated by symmetry or pattern

Faster, more flexible 3D editing increases the efficiency and productivity of detailed design and downstream product development process
Video Training Delivery System
Ask your Design Engine account manager about our Training Delivery System(TDS), an easy-to-follow guide for designers and engineers who want a supplement to this course.