This training course will introduce the basic techniques needed to use the tools of Import Data Doctor (IDD). The goal of this class is to gain the ability to use external sources in your designs, modify or repair geometry. You will learn to manage import geometry from various 3D packages such as Alias, Rhino, or SOLIDWORKS using this powerful subset of tools. We will teach users how to ensure accuracy, consistency and avoid unwanted gaps or errors within those parts or assemblies. Our instructors will familiarize designers and engineers with the user interface through field-relevant workflow procedures rather than a textbook-read approach.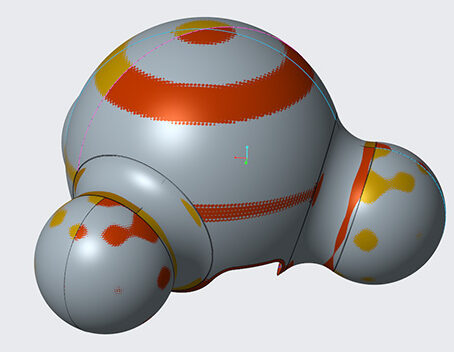 History of IGES and STEP manipulations 

Basic workflow, scope, and purpose of Import Data Doctor(IDD)

New workflow for Zip Gaps

Activate vs Deactivate

IDD model tree

Merge workflow and tangents inside IDD

Deal with more simple imports and task-based repair of IGES or STEP geometry

Complex imports and Coincident surfaces

Define Gaps, Repair Gaps, and Closing gaps

How to manage Gaps/Slivers 

Modify, Extrapolate, Align, Transform, and Replace

Move Vertex

Learn to make portions of your import geometry parametric for precise modifications

Freeze entities vs managing changes during manipulations

Learn to manage sheet metal imports, Convert, Combine, and Extrude; convert non parametric data to parametric features
16 hours = $1650 per student
For corporate rates, please call (312)226-8339
Creo modeling or surfacing experience is helpful
Manage basic import and rebuild using tools outside of Data Doctor

Basic import and rebuild using tools inside Data Doctor

Sheet metal repair

Learn to delete and rebuild Boundary Blends inside IDD

Perform diagnostics on geometry

Improve the quality of surfaces, curves and edges for manufacture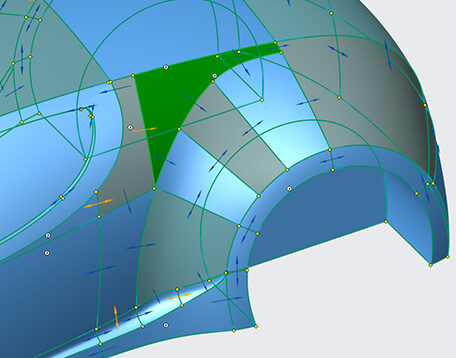 Discuss various types of data for import such as Points, Facet Data, DXF, STEP and IGES; Compare to latest release of Creo

Convert surfaces to cylinders and extrusions; Pseudo-Feature

Display options for Frozen, Wireframe, Vertices, and Tangent Constraints

Converting Sheet metal IGES / STEP parts from Creo to Creo Sheet metal and ultimately to a flattened state

Basic workflow for generic repair vs more difficult repairs

Discuss workflow for making Import geometry parametric
Video Training Delivery System
Ask your Design Engine account manager about our Training Delivery System(TDS), an easy-to-follow guide for designers and engineers who want a supplement to this course.