Introduction to Mold Base Design & Injection mold development. making changes in parts to see updates in the mold, while utilizing the latest release of Creo. We help you learn to effectively design using Creo, not read to you from a book, but to understand mold design concepts. 
In this course you will be learning the layout and design of Plastic Injection Mold Base. Any changes made to the design model automatically propagate to the mold components and assemblies. We help design engineers learn how to make changes quickly to set them up for becoming experts faster. Participants will learn how to create final extract components that reflect the geometry of the design model, along with shrinkage considerations. As with all Design-Engine classes, participants keep the training material login and password for life.
This Creo Mold Base training course is intended for serious design engineers, tooling engineers, anyone tasked to purchase plastic injection parts, and anyone who wants to become proficient at developing plastic injection mold bases in just one week: OEM Manufacturers, Managers and Molders, Tooling Buyers and Engineers, Product Designers, Toolmakers, Mold Makers, and Junior Mold Designers.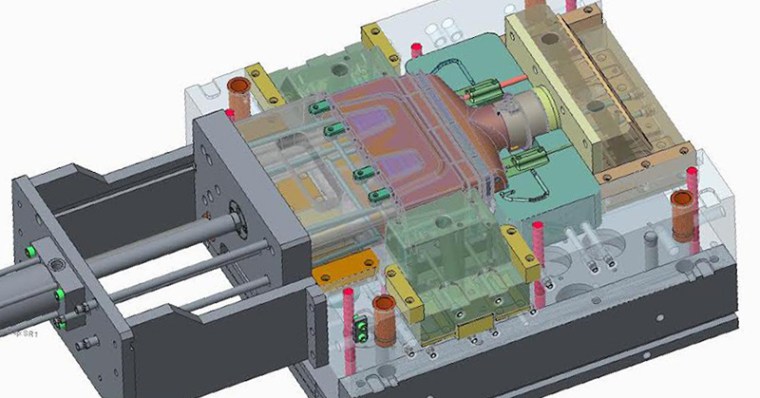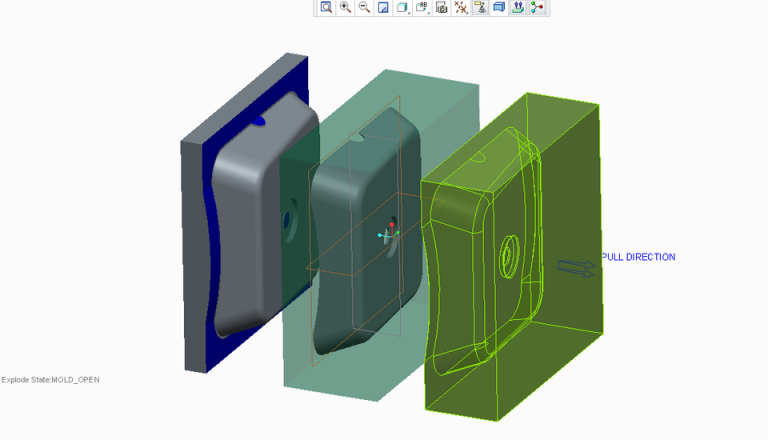 Mold Base Layout

Top-Down Design

Cooling lines

Base Steel

Molding Press and Mold Anatomy

Mold Types

Ordering Steel

Plastic Behavior, Flow

Components & Functions

Standards

Shrinkage

Cooling

Venting

Ejection

Mold Assembly

Lift Holes

Lifting Components

Machining

Runners & Gates, GuideLines & Good Practices

Part and Mold Design from start to finish – a hands on experience

Generating a complete part design
40 hours = $3100 per student or 16 hours = $2000 per student
For corporate rates, please call (312)226-8339
Prepare the mold assembly for commercial components

Lay out and develop mold bases for various parts supplied by Design-engine or the instructor

Compound Parting Surface 

IGES / STEP part without the supplied parting surface

Finishing a complete mold design in 3D CAD

Creating a core and cavity assembly

Participants are encouraged to bring their plastic parts in any format for this class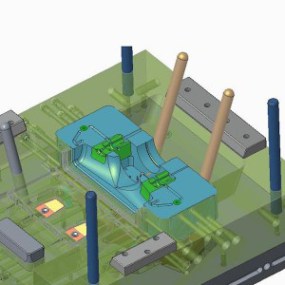 Mold Design set up

Preparing parts for the manufacturing process

Deliberate & derive the parting surfaces of IGES / STEP parts

Nominal wall thickness

Draft Check and Nominal wall

Deliberate thin wall design

Account for Side Action

Selecting and Importing Standard components & Mold bases

How Top-down Design facilitates the mold base development process

Analyzing the part design for mold construction

How changes made to the design model will automatically propagate to the mold components & assemblies

How to account for shrinkage
Video Training Delivery System
Ask your Design Engine account manager about our Training Delivery System(TDS), an easy-to-follow guide for designers and engineers who want a supplement to this course.