This serious introduction to our Creo Schematics course is either a two-day or five-day intensive. It enables participants to practice the fast, easy creation and modification of even the most sophisticated routed-system wiring, piping, or block diagrams. This intense multi-discipline workshop meets the functionality needs of piping and cabling design to drive the routing of each, as well as, make significant changes using re-output from Creo Schematics. This training course is for both electrical engineers or CAD technicians, who are tasked to manage teams or to route cables from these schematics. Design Engine can also assist in the customization of company Library components that correspond with logical references to Creo connectors.
In this course, you will expand your Creo Schematics software knowledge to create schematic diagrams for both electrical cabling and piping designs. Participants will learn how to create block diagrams to represent initial system designs, create electrical circuit and wiring diagrams, as well as, Process and Instrumentation Diagrams (P&ID) for piping systems. We help design engineers learn how to route conductors, create symbol libraries and make changes quickly to set them up for becoming an expert faster. This Creo training course is developed for new users who want to become proficient learning this schematics software all in one week.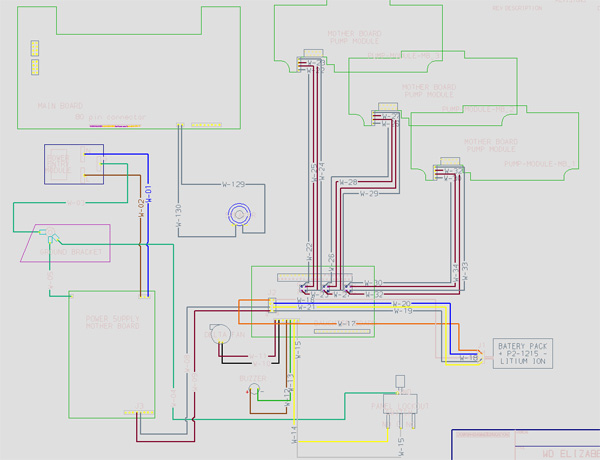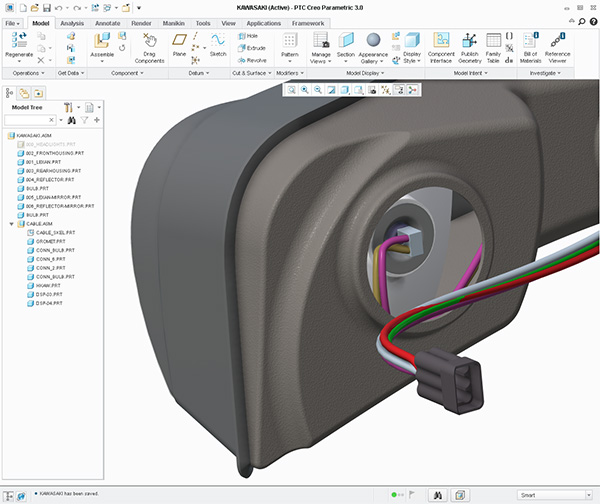 Diagram and harness development process overview

Create wiring diagrams in Creo Schematics

Learn to make significant changes to existing Creo Schematic diagrams for successful XML re-export to Creo assemblies for updating auto route cables and harnesses

Transfer Creo Schematics information into harness designs

Manage harness assembly designs with top-down design

Create electrical harness assembly structures

Solve routing problems and making changes to wires and cables in harness designs

Create harness drawings complete with in depth study of BOM and repeat regions

Workflow issues with respect to construction through to major changes to harness assemblies. Creating reports and other information converting Pro/Diagram legacy data to Creo Schematics

Learn to create custom library catalog components

Manage importing or updating Windchill with new Library components
40 hours = $2850 per student
For corporate rates, please call (312)226-8339
There is no prerequisite for this class.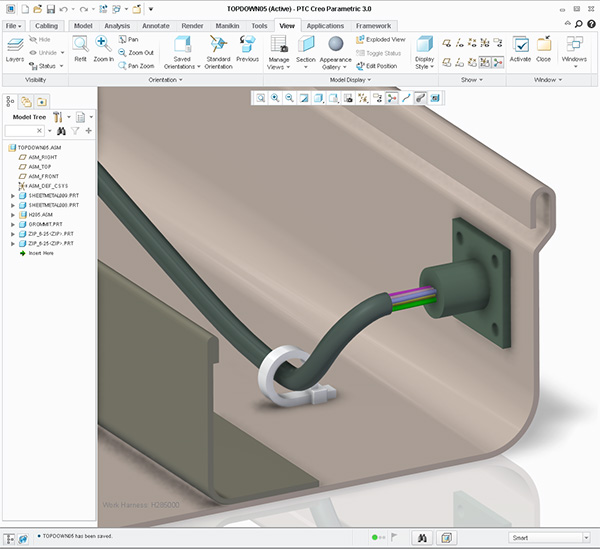 Discuss the process for customizing company blocks and library components

Discuss multi-discipline diagramming with respect to Creo Schematics

Discuss Migration issues from competing packages or Creo Schematics

Not just creating Flat Harnesses for manufacturing, but solving problems associated with detailing harness drawings
Design Engine has prepared a series of 10 tutorials for learning wiring and block diagrams. Design Engine is prepared to generate custom training materials upon student interests or job requirements.
Video Training Delivery System
Ask your Design Engine account manager about our Training Delivery System(TDS), an easy-to-follow guide for designers and engineers who want a supplement to this course.