Creo Sheet Metal allows flexibility in design. Changes are made and updated parametrically throughout the entire design process. This comprehensive suite of Creo sheet metal design tools helps users create features such as walls, bends, punches, notches, forms, and relief features. Using a variety of Y and K factor bend allowance calculations, designers can create flat patterns of the designs. The result is parametric, fully-associative solid models of sheet metal parts and assemblies. Students have the option to customize this course to fit project requirements. Seasoned sheet metal users should consider our Advanced SheetMetal intensive for a more enhanced experience.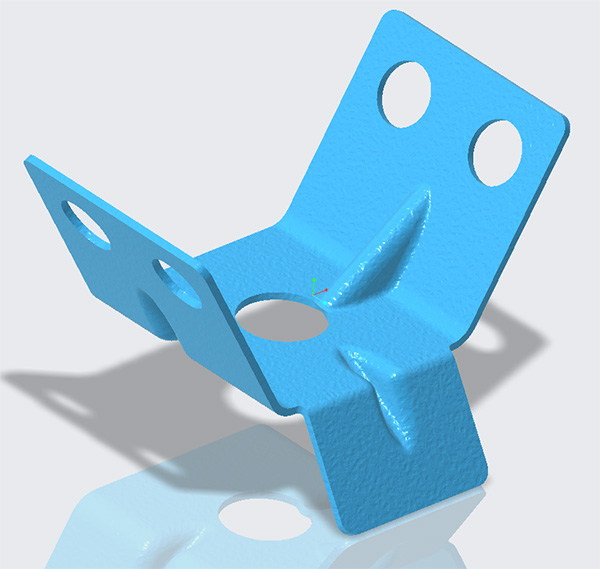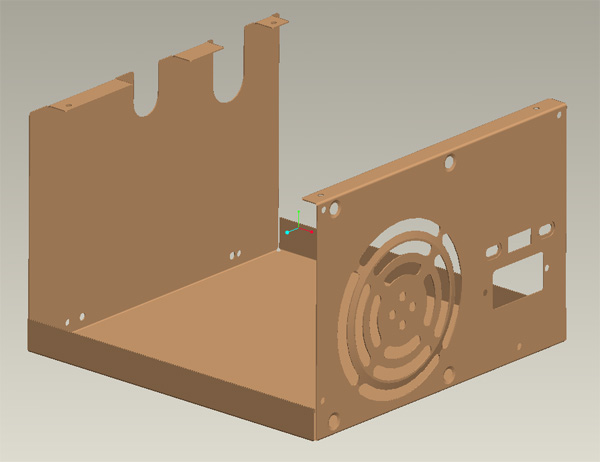 Basics of Creo Sheetmetal

Discuss designing sheet metal parts 

Bends, Extruded and Swept walls

Reliefs, no Relief, Stretch, Rip, Rect, Obround

Rips & Hems

Bend, Unbend, and Bend-back

Form features and making drawings with flattened geometries

Y & K Factor
16 hours = $1650 per student
For corporate rates, please call (312)226-8339
400 hours minimum experience with Creo and a willingness to learn.
Layout and develop Aluminum bracket then add a Flat State instance

Build another bracket with bends and extruded walls with a variety of challenges

Model dust cover for back of computer using stamp and form features

Create multiple parts that lock together in a sheet metal computer power supply

Convert an enclosure to sheet metal from a solid geometry

Several brackets, deep drawn form, and combination

Curriculum can be combined with Creo Surfacing tools for automobile sheet metal functions or for smaller battery contacts to mating components such as sheet metal boxes to house a computer power supply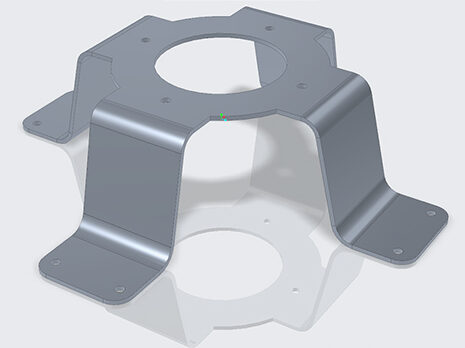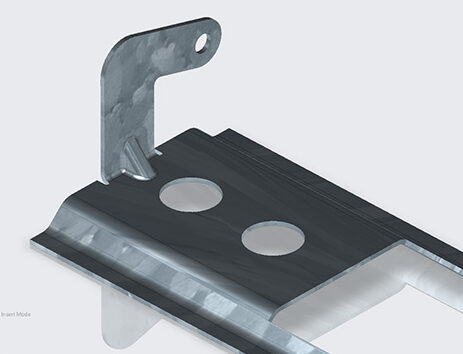 Discuss differences between Creo thin features and Creo Sheet Metal

Flatten out the part to visualize design and manufacturing needs

Make Drawings of the sheet metal part, incorporating Dimensions, Bend Order tables, Flat Patterns and fully-designed parts

Discuss order of feature creation

Discuss a wide variety of convert tools

Discuss why rips are important with respect to stretching

Discuss warn out tooling and how to compensate using Bend Tables

Creo IGES & STEP imports and converting those files into a Sheet Metal part in order to flatten

Manage the flattened state

Discuss modeling techniques such as starting out with non-sheet metal models and converting to sheet metal later to take advantage of shell features

Flexible modeling with respect to Sheet Metal
Video Training Delivery System
Ask your Design Engine account manager about our Training Delivery System(TDS), an easy-to-follow guide for designers and engineers who want a supplement to this course.