Manufacturing Week Long Comprehensive Workshop
This is an advanced modeling course that is administered with respect to manufacturing processes and covers modeling techniques that will ensure your production success. The training material has been designed to provide a working knowledge of both the molding and forming industry that utilizes modeling techniques in either Creo or Solidworks. The course combines Design Engine's Die Cast Part Design, Plastics Part Design, and Forging Part Design Course and does not cover the actual writing of CNC code for numeric controls or sheet metal, as those topics are covered in separate Design Engine courses. This class is not for Creo or Solidworks beginners. This training course is developed for new and seasoned users alike and for those users who want to become proficient in piece manufacturing parts in just one week. We help design engineers learn how to make changes quickly to set them up for becoming an expert faster.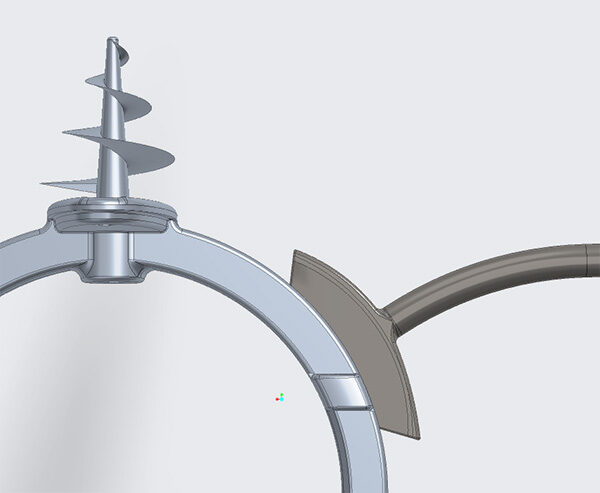 40 hours = $2850 per student
For corporate rates, please call (312)226-8339
Significant knowledge of Creo, SolidWorks  or another parametric 3D CAD modeler is essential.
DIE CAST TOPICS & DISCUSSIONS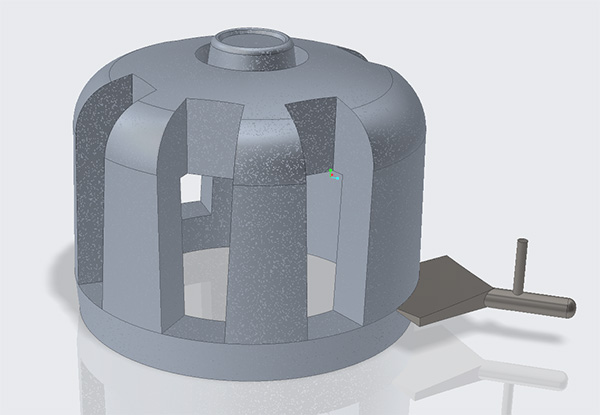 History and Overview of the Die Cast process complete with tooling and outside machining operations

Die cast molds, tooling, processing factors, nominal walls, radii & draft angles, ribs, weldlines, stress, cooling metals, bosses, and undercuts

Snap fit, FEA, design recommendations, and overview of flow material using mold analysis software
Discuss cooling time as related to thick sections of aluminum

Discuss internal voids and fundamentals of other problems that occur from improper piece part design

Discuss using parametric modelers and discuss examples where using variables with a parametric modeler to ensure your success
Deep dive into using Draft and adding them to STEP files

Learn to use surfacing and discuss its usefulness with die cast part design
*See the Design Engine Die Cast Part Design page for a complete list of course material.
FORGING PART DESIGN TOPICS & DISCUSSIONS
History and Overview of the forging process complete with tooling and outside machining operations

Forging process by which metal is heated and shaped

Discuss the progression of strikes

Open Die Drop hammer forging and other examples
Discuss alloys with respect to forging

Compare cold and hot forging

Discuss strengths and weaknesses of outsourcing
*See the Design Engine Forging Part Design page for complete list of course material.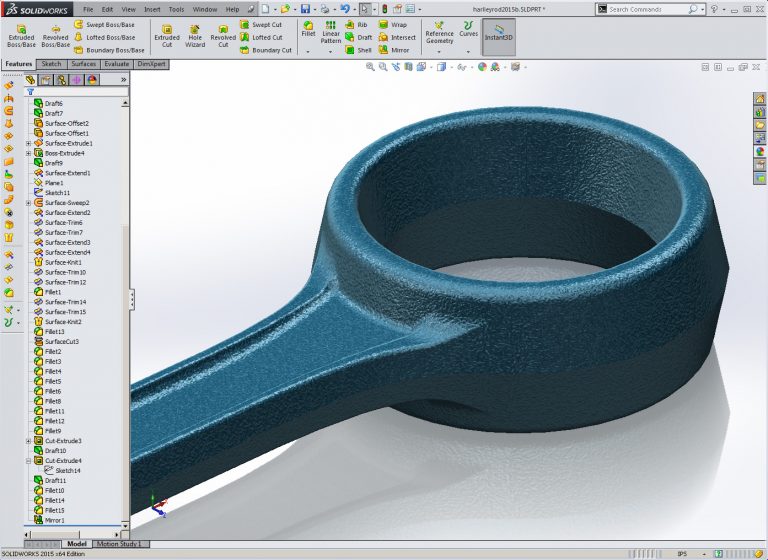 PLASTIC PART DESIGN TOPICS & DISCUSSIONS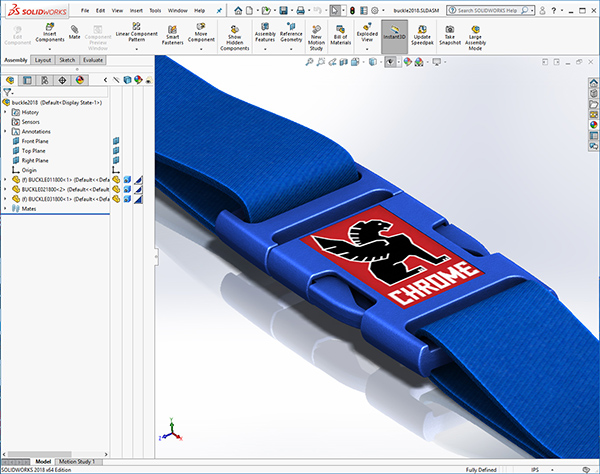 History and Overview of Plastic Part Design

Discuss wide variety of rapid prototyping, processes & materials for Product Development

Mechanical behavior of polymers for proper material selection

Shrinkage, warpage and part ejection
Discuss basic design elements in plastic part design: holes, ribs, thin wall features, bosses, nominal walls, and fill

Discuss general rules for hollow boss design and discuss best practices. 

Learn about and how to avoid thin steel or thin blade areas

Discuss designing undercuts with respect to Slides

Discuss the interaction of Mold Filling, gating and weld lines

General disclaimers on drawings
*See the Design Engine Plastic Parts page for a complete list of the course material.
Model parts with Top-Down Design
Motorcycle brake Lever

Pivot bracket

Harley rod

Motorcycle kickstand

Participants will add Draft and prepare any number of parts for the plastic injection molding process

Learn a light use of Surfacing
Model parts with Top-Down Design

Adding Draft to parts that currently have no Draft.

Making parts moldable that others created

Tips, tricks, and techniques for starting and completing plastic parts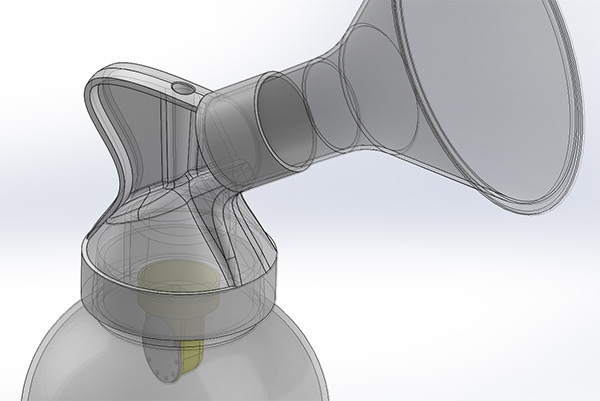 Video Training Delivery System
Ask your Design Engine account manager about our Training Delivery System(TDS), an easy-to-follow guide for designers and engineers who want a supplement to this course.