Creo Surfacing Freestyle Subdivisional Modeling
Learn to create Freestyle surfaces using the new Sub'D Modeler inside Creo. Freestyle is based on sub-divisional modelling technology, which makes use of a control mesh to move or subdivide surfaces. This allows you to manipulate and add details, both easily and intuitively. Our instructors will teach an efficient and effective workflow that will yield the most desired results for designing products. All of our courses are able to be customized to fit your needs or those of your team.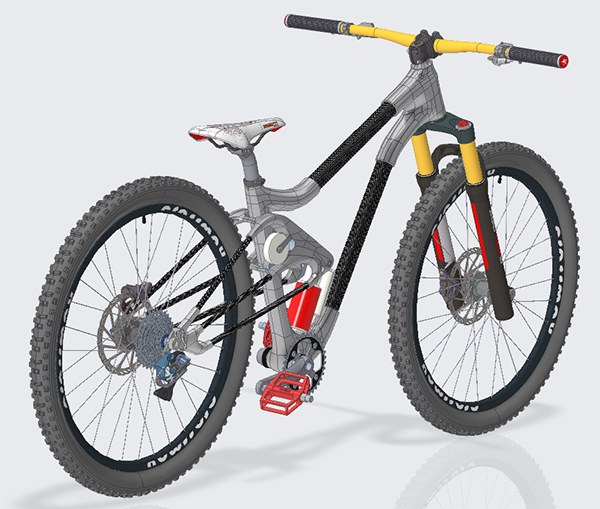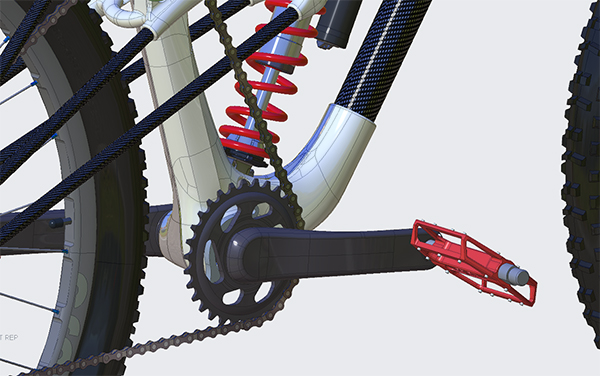 Basic workflow

Using Trace Sketch and Visual Mirror

Utilize Transform and Scale to control vertices and faces & edge lines

Align and planarize

Extrude SubD

Manage Mirror and break summitry as necessary

Utilize Connect, Edge Split, and Face Split to tweak and pinch surfaces

Rendering with Creo Mental Ray tools

Mix and match Freestyle with Creo Parametric surfaces
16 hours = $1650 per student or 40 hours = $2700 per student
For corporate rates, please call (312)226-8339
Create a couch and ottoman

Create a toy airplane using a Creo Freestyle polygon cube

Create a toy giraffe model using a polygon box primitive

Create eyeglass frames from a primitive sphere

Create a carbon fiber bicycle frame

Create an Auto Front end from images

Create a front-end of a rally car from a square initial primitive shape

Create a bicycle and/or Motorcycle saddle

Develop Motorcycle Swing-arm using Freestyle coupled with Creo Solid Geometry

Create new plastic for a YZ450 Motocross bike

Create multiple iterations of a hair brush

Create soft-goods products such as bags and gun holsters

Create perfect circles for machined mating parts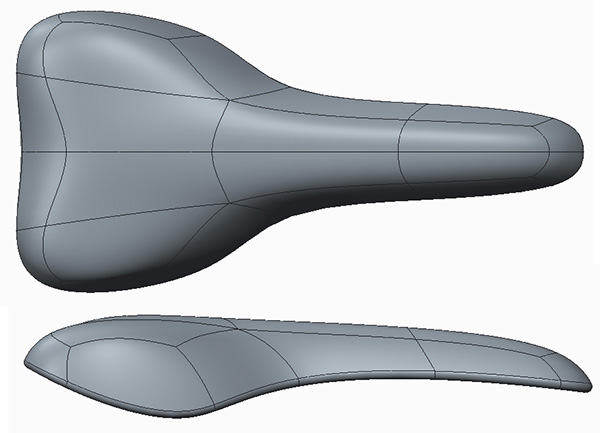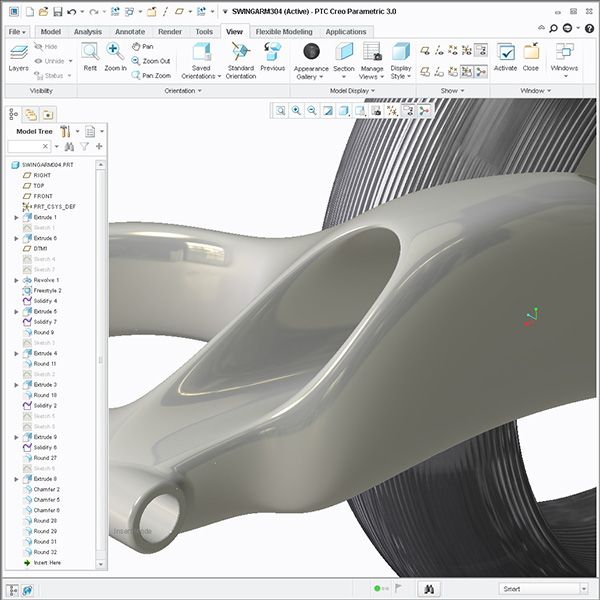 What's new within the latest release of Creo Freestyle

Integrating Sub Divisional Freestyle surfaces with other surfaces inside Creo

Creating soft-good products such as leather goods and bags

History of SubD Freestyle modeling and compare to Catia, Maya, and 3D Max

Discuss the various primitives and their perspective workflow

Discuss manipulating faces vs vertices

Learn advanced workflow managing conceptual design or ideation of forms

Constraining freestyle geometry to parametric curves and Creo Surfaces
Video Training Delivery System
Ask your Design Engine account manager about our Training Delivery System(TDS), an easy-to-follow guide for designers and engineers who want a supplement to this course. 
* Please note that prices listed are based upon pre-payment prior to the start of the class. The TDS is available as an additional cost to this course.